Afraid No More

Submitted by

Skarn

on Tue, 02/19/2013 - 12:39pm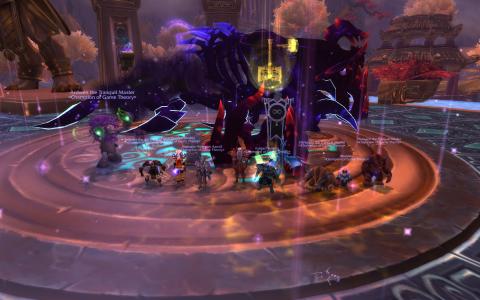 The Sha of Fear is dead! The raging emotions of Pandaria have been calmed and we have been declared the Tranquil Masters. With this, Game Theory has cleared all of Tier 14 on Normal mode! 16/16! Spectacular job, everyone! We've even got a few weeks left to do it again before patch 5.2 hits!
This has been a good tier, with a few rough bosses along the way. We've killed most of them in just 2-3 nights each, with a couple taking a bit longer than that. (That would be Elegon and Amber Shaper.) This level of progression with the limited time we spend is quite impressive and is something we should all be proud of! Plus, it's just plain fun! I'm looking forward to more good times with Game Theory! Next?
There's a Storm coming....